News archive (January 2020)
2020-01-08 10:29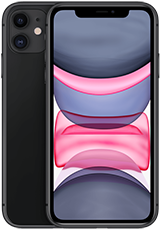 You have the newest Apple Iphone 11, 11 Pro lub 11 Pro Max locked in O2 / Tesco United Kingdom and you want to use it with different sim card ?
You can unlock it permanently - just read the IMEI number from your phone and place an order on our website.
Of course, it is possible to unlock all other APPLE models coming from the O2 / Tesco UK network.
Your iPhone is loked in another carrier? Click here
2020-01-04 9:38
If you have bought an Apple iPhone and you want to check if it is locked and if so on what network - this service is just for you!
On our website you can check it quickly, cheaply and above all safely.
Changing the result format to a more transparent one will help you determine the basic data of your phone.
If after ordering the network check it turns out that your phone is locked - we invite you to check our unlock offer for iPhones.
2020-01-01 10:31
Are you planning to buy a used phone? You have already bought a phone but you can't make calls and send messages? Or maybe your phone was lost or stolen?
If you answered "YES" to at least one question that means you need to test our BLACKLIST CHECKER - now all models supported
All you need it your IMEI number and as result you will get : CLEAN (your phone is not on Black List) lub BLACKLISTED (your phone is blacklisted).